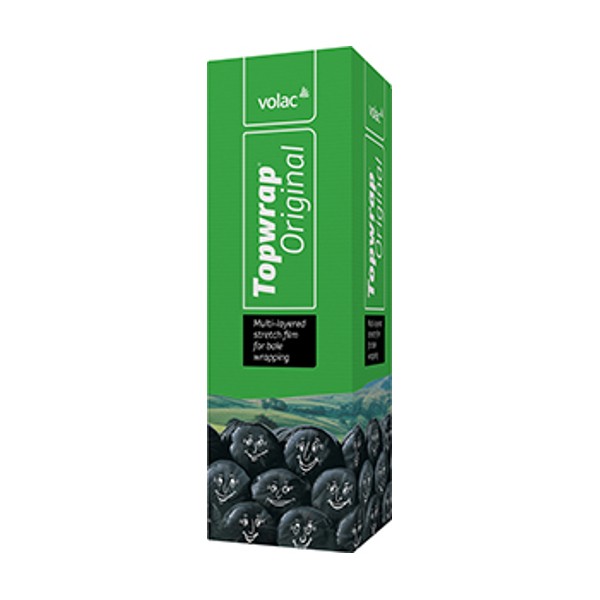 VOLAC Topwrap
Volac Topwrap has a formula which gives great strength and ideal tack to ensure the best seal ever, along with a uniform thickness that gives no weak spots throughout the wrap.
Its toughness helps prevent puncturing during handling and stacking, and gives excellent protection against extreme weather.
Volac Topwrap will help you achieve the highest quality winter forage, vital to the success of any livestock enterprise.
More than just a big bale wrap
Volac Topwrap is sold with the full back-up of the experienced Volac advisory team, who will give free advice on big bale silage making techniques, nutrition and feeding.
Plenty Available at our shop !!!